Product Feature
MYZG ZL-16 Wheel Loader is with 1.6ton loading capacity, it can install Euro5 or EPA4 engine to meet different emission requirements. New Rops & Fops Cabin provides a better job sight. Floating oscillating articulation is more flexible in off road, it will protect the frame to extend the working life. Engine hood with new material will make engine has a better dissipation, and cast iron rear counterweight make whole wheel loader more stable when working.
zl-16 its biggest advantages are flexible steering, suitable height, energy-efficient, machine performance is greatly improved, the whole machine vibration and noise is decreased obviously, the whole machine has a high cost performance
Parameter
| | |
| --- | --- |
| rated load capacity | 1600kg |
| rated bucket capacity | 0.8m³ |
| operating weight | 3800kg |
| engine model | Xinchai (Euro III ) |
| rated power | 36.8kw |
| rated speed | 2650r/min |
| dimensions | 5240×1800×2600mm |
| dump height | 2370mm |
| Maximum dump reach | 800mm |
| min.turning radius | 5200mm |
| wheel base | 2265mm |
| Wheel tread | 1520mm |
| tyre size | 23.5/70-16 |
1- MYZG articulated oscillating floating joint

The backbone of the MYZG ZL16 design: The legendary articulated oscillating floating joint. All four wheels remain in constant contact with the ground and the machine moves with maximum traction. In addition, the machine has unrivalled manoeuvrability.

2- Streamline designed engine hood and iron Casting rear bumper

New engine hood with stronger material, taking into account of both appearance design and functions, realized lower the noise and improved heat radiation effects. Mold iron casting rear bumper, heavier but slim than normal ones, giving better balance support to the wheel loader.

3- Vibration-damped working area

Vibrations and impacts are absorbed by the machine. Your body is very well-protected and you also work for a longer time, relaxed and fatigue-free, and are therefore simply more focused.

4- Good all-round visibility — ergonomic workplace

More Spacious than conventional model, ensure plenty of legroom, clearly arranged instrument clusters, a comfortable operator's seat and an optimal visibility of the attachment. A working area that motivates and fully supports the operator.
The working environment in the cabin is excellent, thanks to an efficiently working heating and ventilation system with a fan, fresh air filter and well-placed air nozzles. With the comfort cab, air conditioning is available as an option.

5- Adjustable steering column

The steering column can be individually adjusted according to the operator's request. This ensures that every operator can work with the machine ergonomically and fatigue-free.

Detail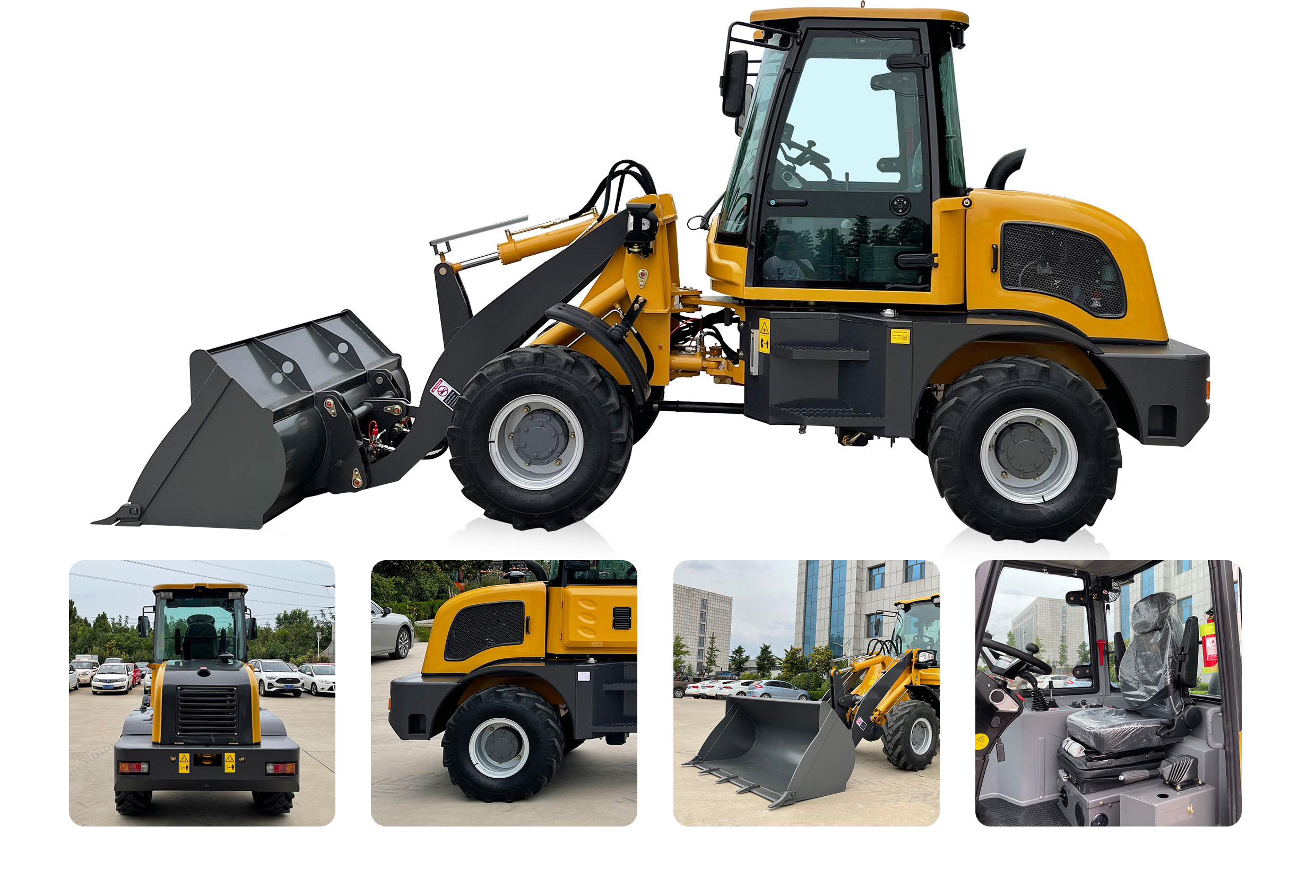 DIFFERENTIATED PRODUCTS
According to different applications, various attachments are for option, such as extra-large coal bucket, log fork, grain bucket and grass fork etc.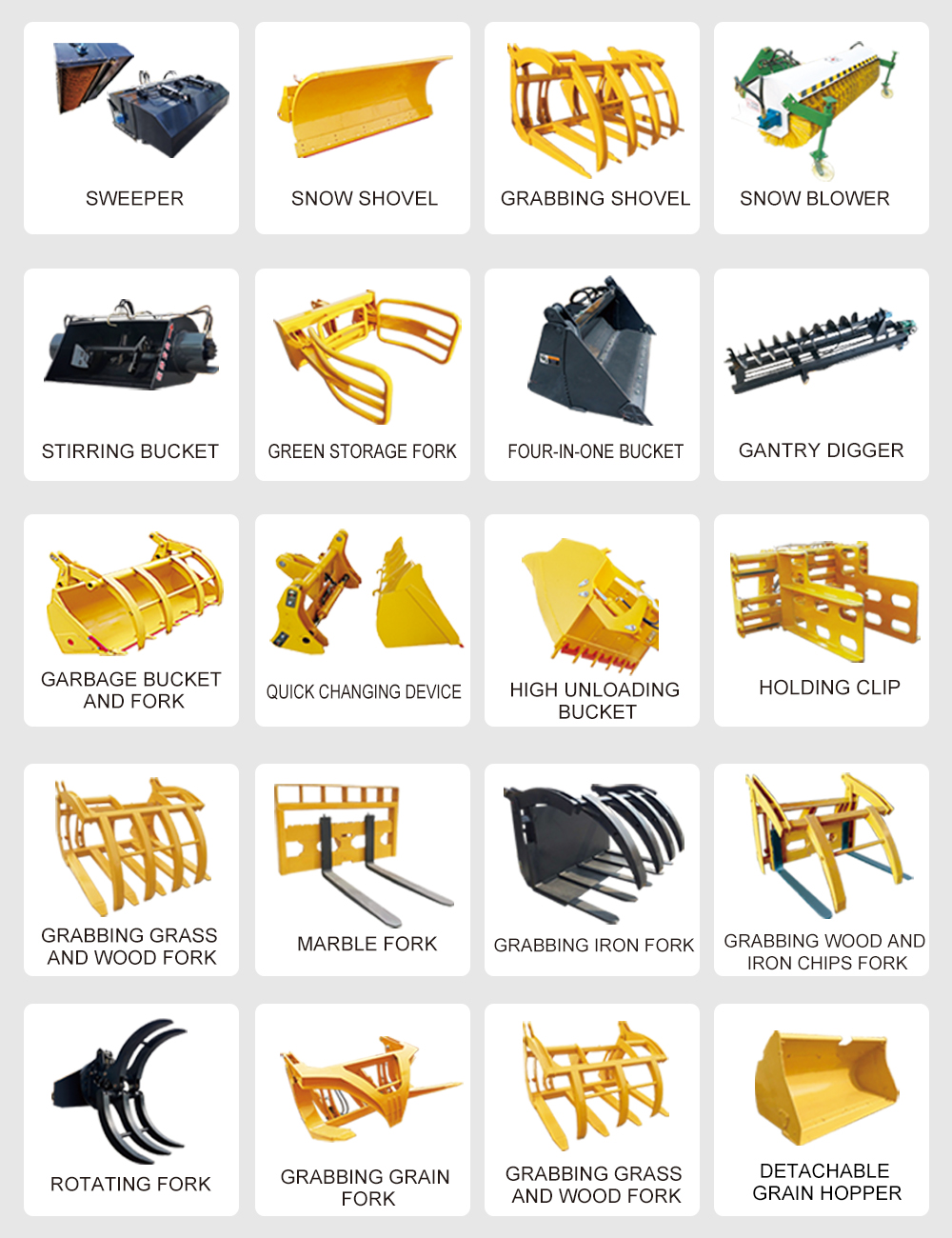 About us
MYZG machines are exported all over the world,about more than 130 countries.We use brand engine, the matching parts of the machine are easy to get,and the engine can be changed to many brand such as Yunnei, Huadong, Huafeng, Cummins, Changchai, Xinchai, etc.
MYZG have perfect after-sales service,and provide one year warranty .Our price is more competitive and the good service well received by customers.
Every machine produced by Mingyu has to undergo several rigorous tests, and it can be finally delivered to customers only after all tests are completed and qualified.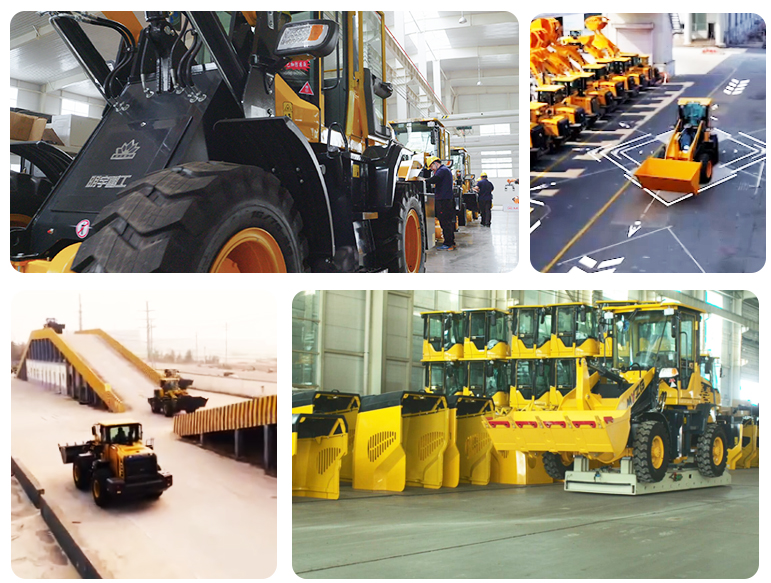 MYZG has 12 modern production workshops, with an annual production capacity of 80,000 units per workshop,more than 200 large and medium-sized advanced level equipment.We have advanced scientific research test facilities, intelligent inspection system.Automated and intelligent production, in order to build an industry digital factory.The whole production process is controlled by ERP system,MYZG machines are of excellent quality because we have very strict quality supervision and control.