Product Feature
Minyu molot 180 , MYZG just developed mini loader, is the alley magic, although small, but work a lot, shovel loading force is very strong, the use of narrow wheel base, suitable for a variety of conditions,
MOLOT 180 is a product independently developed by MYZG. It is equipped with high-power engine, high-quality split type double change, four-wheel drive, full hydraulic steering, strong power, higher efficiency, and stronger environmental adaptability.
·Traction force ≥ 16KN, rising force 19KN, outstanding capability.
·Turning radius 3550mm, strong adaptability
·Extra long wheelbase, more heavy duty
· Herringbone tyre

Parameter
| | |
| --- | --- |
| rated load capacity | 1200kg |
| rated bucket capacity | 0.55m³ |
| operating weight | 2800kg |
| engine model | QUANCHAI 4B2-52M22 |
| rated power | 38kw |
| rated speed | 2400 r/min |
| dimensions | 5420*1790*2645mm |
| dump height | 3000mm |
| dump distance | 400mm |
| min.turning radius | 3550mm |
| wheel base | 2350mm |
| wheeltrack | 1390mm |
| tyre size | 1200-16 |
1.Load sensing hydraulic steering system contributes to easy operation and reliable performance.
2.Articulated frame is adopted for big steering angle and small turning radius, enabling it to be adaptable for narrow work site.
3.Mechanical connecting rod type hydraulic control (pilot control as optional) is easy to be operated, effectively reducing driver's fatigue.
4.High performance engine is adopted. Torque converter of single stage and three elements gives full play to engine power.
5.Fixed shaft power shift gearbox increases torque, contributing to large traction force.
6.High-strength integral framework is used for cab, which ensures high security.
7.Optimize the layout of inner cab, providing ample operation space which is more ergonomic.
8.Good seal and shock absorption effect improve the driver's comfort.
New type reinforced drive axles are adopted for large bearing capacity, high reliability and long service life.
9.Long wheel base ensures stability.
10.Optimized working devices increase breakout force of lift arm and load ratio of bucket, improving work efficiency.
11.Optimized hydraulic system shortens total cycle time, increasing the loading and unloading efficiency.
12.Reasonable match of power transmission system improves engine's fuel economy and system's efficiency.
13.Faster speed increases the average work speed by 5% to 15% in comparison with the similar products in the industry
Detail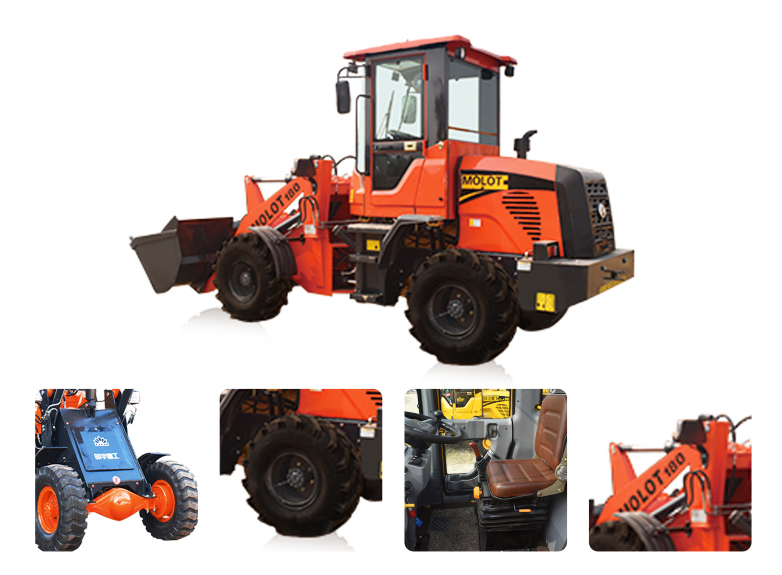 DIFFERENTIATED PRODUCTS
According to different applications, various attachments are for option, such as extra-large coal bucket, log fork, grain bucket and grass fork etc.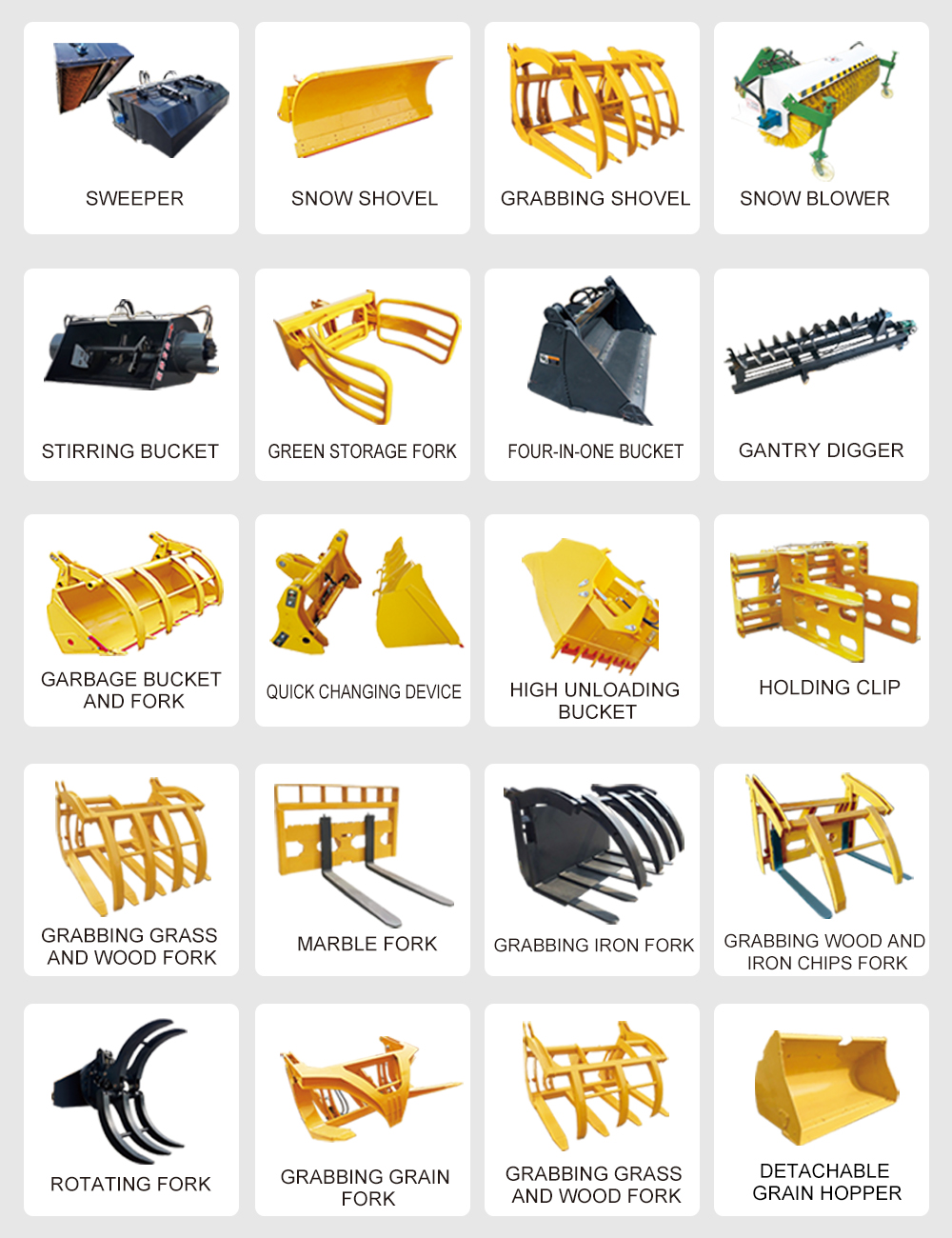 About us
MYZG machines are exported all over the world,about more than 130 countries.We use brand engine, the matching parts of the machine are easy to get,and the engine can be changed to many brand such as Yunnei, Huadong, Huafeng, Cummins, Changchai, Xinchai, etc.
MYZG have perfect after-sales service,and provide one year warranty .Our price is more competitive and the good service well received by customers.
Every machine produced by Mingyu has to undergo several rigorous tests, and it can be finally delivered to customers only after all tests are completed and qualified.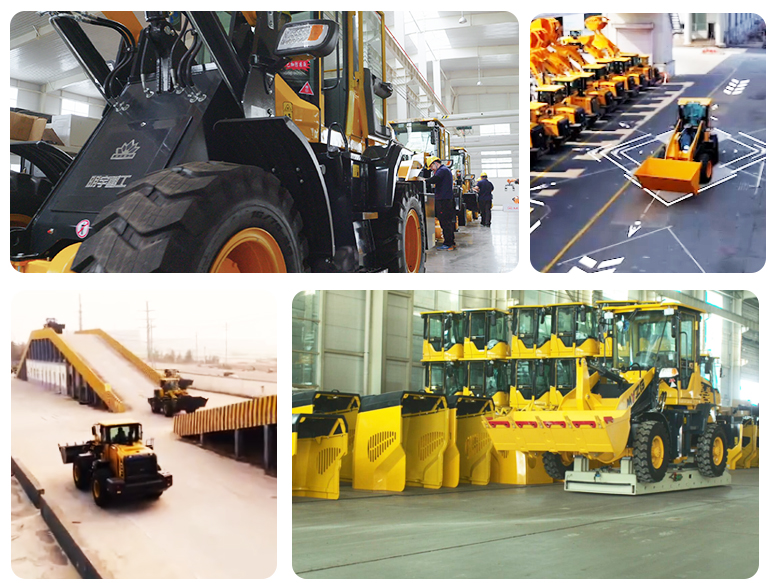 MYZG has 12 modern production workshops, with an annual production capacity of 80,000 units per workshop,more than 200 large and medium-sized advanced level equipment.We have advanced scientific research test facilities, intelligent inspection system.Automated and intelligent production, in order to build an industry digital factory.The whole production process is controlled by ERP system,MYZG machines are of excellent quality because we have very strict quality supervision and control.