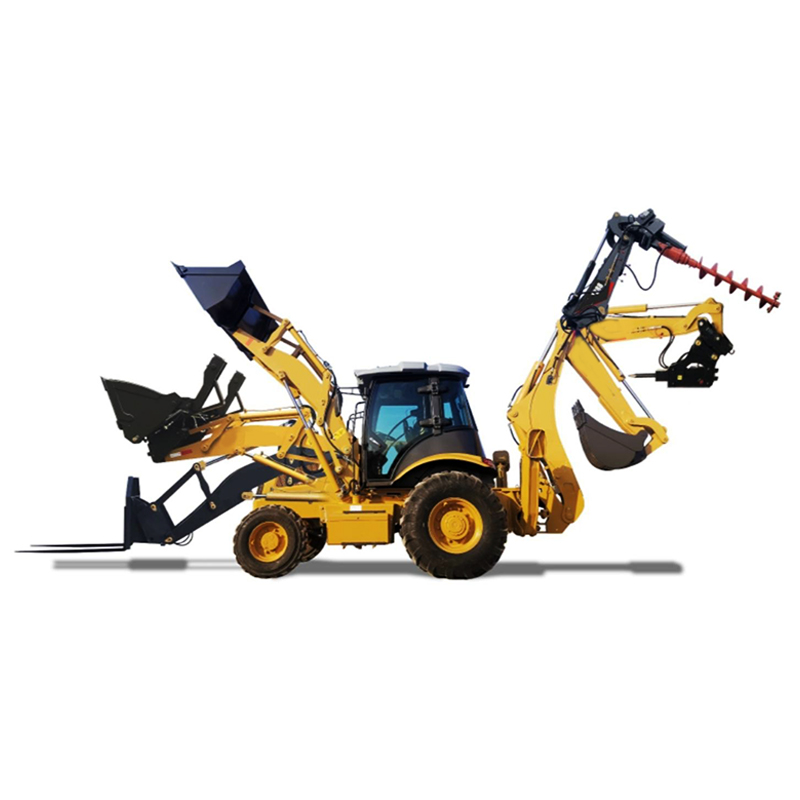 Product Feature
The 2500kg loader capacity MYZG 30-25 is the smallest model in our backhoe loader range, bringing backhoe performance and capability to previously inaccessible areas.
It can turn on its own axis in order to work in cramped environments and it's fitted with a universal skid steer quickhitch allowing for a full range of skid steer attachments to be fitted easily.

Parameter
| | |
| --- | --- |
| Overall Operating Weight | 7640KG |
| dimensions | 6170×2268×3760mm |
| Wheel base | 2370mm |
| Bucket Dumping Height | 2770mm |
| Bucket Dumping Distance | 925mm |
| Min. Fuel Consumption | ≤230g/km.h |
| Max.Torque | ≥400N.M |
| Displacement | 4.8L |
| Rated Loader of Axle | 8.5t |
| Backhoe Capacity | 0.3 m3 |
| Bucket Capacity | 1.0m3 |
| Tyre | 16/70-20 |
| Engine | |
PRODUCT FEATURE

(1)CONTROLLABILITY

The MYZG 30-25 backhoe loader is extremely nimble, not only because of its compact size; it's also blessed with cutting edge controls to make manoeuvering easy.
Full servo-controlled hydrostatic transmission gives zero to maximum speed, both in forward and reverse, at full power.
There's an auxiliary hand tools circuit, while joystick-mounted auxiliary control push buttons make attachment operation easy.
(2)A SOUND INVESTMENT
The MYZG 30-25 is a compact and clever machine from the world's number one backhoe loader manufacturer.
With the front end of a skid steer loader and the excavator arm of a mini at your disposal, you can now do two jobs without changing attachments.
The unique MYZG Power Management System (PMS) provides control of the transmission setup, allowing you to increase machine pushing power whilst simultaneously reducing fuel consumption.
If you want to operate high-flow attachments, choose the 100 l/min high-flow auxiliary circuit.
The universal quickhitch will allow you to reuse existing attachments.
(3)QUALITY, RELIABILITY AND DURABILITY
Fundamental to the MYZG 30-25 productivity is its build quality and reliability.
The heavy-duty single-piece chassis provides further boost to rigidity and service life.
All materials are tested to extreme temperatures and exposed to chemical, salt, oil and light to ensure maximum protection in even the most hostile conditions.
The 1CX excels in both uneven terrain and confined spaces thanks to a winning combination of high ground clearance and an excellent turning circle.
Detail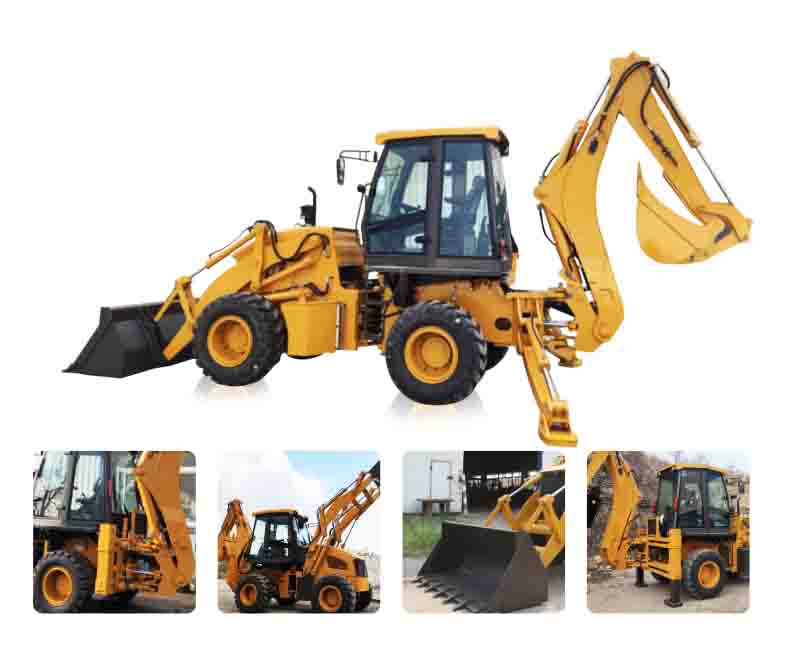 About us
MYZG machines are exported all over the world,about more than 130 countries.We use brand engine, the matching parts of the machine are easy to get,and the engine can be changed to many brand such as Yunnei, Huadong, Huafeng, Cummins, Changchai, Xinchai, etc.
MYZG have perfect after-sales service,and provide one year warranty .Our price is more competitive and the good service well received by customers.
Every machine produced by Mingyu has to undergo several rigorous tests, and it can be finally delivered to customers only after all tests are completed and qualified.