New product - 504 tractor
504 tractor
1. It is equipped with famous and high-quality engines, with large torque and strong power. The power exhaust system is upgraded, and the fuel consumption is low.
2. The new streamlined body design provides a wider field of vision. Full hydraulic steering system, easy to operate,
3. Adopting reinforced sealed front axle and , with high reliability and strong durability.
4. The 8+2 gear is adopted, and the speed matching is reasonable. With a power output of 540/1000, it can be matched with a variety of agricultural machinery and tools, and the application range is wider.
5.Overall size: L*W*H: 3.35m*1.3m*2.0m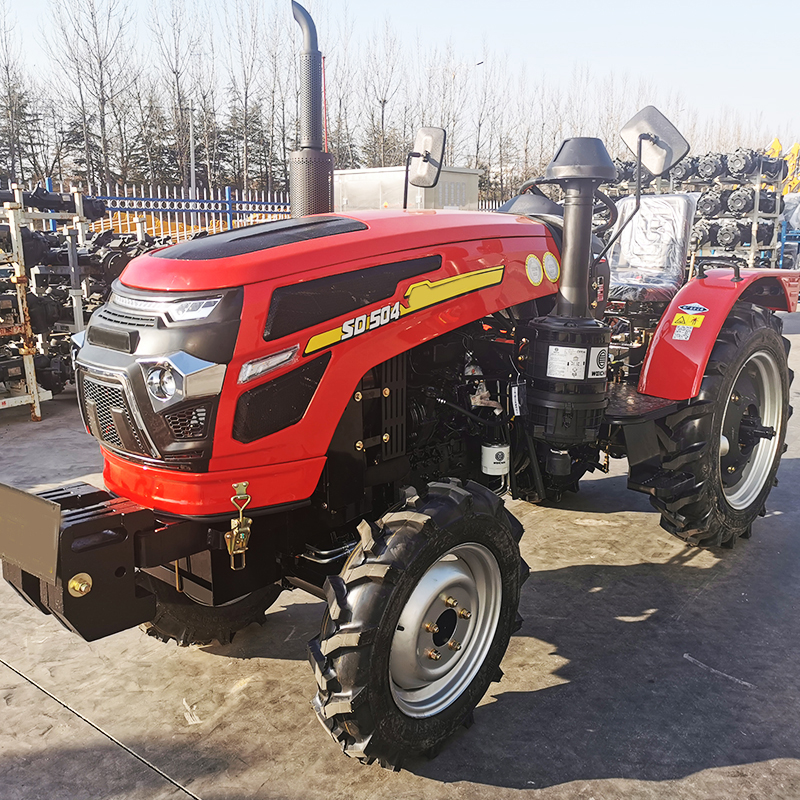 Driven model

4WD

Engine

495BT

Engine power

50hp

Clutch

Single-stage type/dual stage clutch

PTO speed

540/1000 rpm

Max.rated drawing power

≥8.5KN

weight

1380kg

Steering

hydraulic steering

Gears

8+2

(km/h) Speed

Forward 2.06-31.30

Reverse 2.71-12.52

Tires size

6.0-16/9.5-24

Wheel Base

1800

Overall dimension

3350*1300*2000mm

Ballast

Front ballast