The advantages of Mingyu Li-ION forklift.
Our mingyu Li-ION forklifts have top speed charging, ultra long endurance, maintenance-free for all life as Heli, Hangcha, Toyota, also in low cost, high efficiency, in the same operation intensity, the cost is saved by 80%-90% compared to disesl forklift.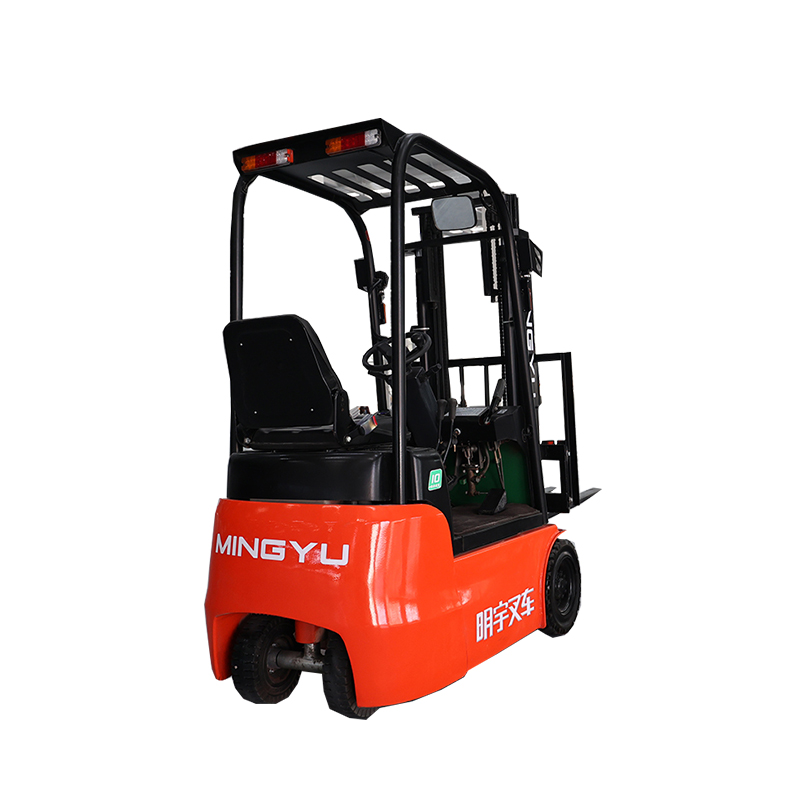 For the special permanent magnet AC high torque motor, less power loss, faster acceleration, low center of gravity design, longer wheelbase, stronger load capacity, also as fast and efficient as Heli, Hangcha, Toyota, the driving speed can reach 16KM/H, and strong power, the climbing angle can reach 20 degrees.
The Li-ION forklift use high strength H mast, more stable lifting, and the Intergrated casting high strength steering axle, smaller turning radius, more flexible, so even smart body, but stylish appearance, also meets the requirement of IP54 protection level, has excellent anti-leakage safety and wading performance, can work all day and in all directions.
Mingyu Li-ION forklifts have permanent magnet synchronous motor, low energy consumption, strong power, and also long battery life with worry-free warranty as other brand such as Heli, Hangcha, Toyota with multi-functional color dashboard and built-in charging port, it is easy to charge.