Product Feature
Mingyu ZL935Z, new upgrade, original manufacture, eagle wing rear hood, strong and beautiful stretching weight, upgraded fuel tank, standard 20.5/70-16 tires, shovel, load, unload, transport easy operation.

MYZG ZL935Z loader is a high-end product mainly for loading and unloading loose materials. The entire machine is compact, flexible in operation, of high working efficiency, more suitable for operation in narrow and small field and is widely used in places such as farms, timber yard and municipal construction.

1. It is equipped with the engine meeting the requirements of China II emission standard, with strong power, low noise and reliable performance.

2. Single-stage three-element hydraulic torque converter and axis-fixed transmission case are used, with high reliability and are convenient for maintenance; MYZG reinforced drive axle is configured, with large bearing capacity, long service life and high reliability.

3. Load-sensing full hydraulic steering system is used, with light and quick steering and reliable energy saving properties; Pilot-control working device hydraulic system is used, with high operating efficiency and is light and easy to operate.

4. It adopts front and rear reinforced frames that have passed 200,000 times of fatigue enhancement tests, with strong bearing capacity, reasonable entire-machine load distribution and good stability.

5. New steel structure cab is adopted, which ensures wide vision, a larger operation space,good sealing performance; the air conditioner can be installed optionally, which ensures good comfort.

6. Electrical system adopts high-end and mature electrical apparatus element, which makes it stable and reliable.

7. Engine hood is designed with large door, which makes it more convenient for repair and maintenance.

8. Bucket is made of protruding type cutting board. The bottom antifriction plate is thickened, with little cutting resistance, high coefficient of fullness and high reliability.

Parameter
| | |
| --- | --- |
| rated load capacity | 1800kg |
| Bucket width | 1.9 m |
| rated bucket capacity | 0.85m³ |
| operating weight | 5050kg |
| engine model | QUANCHAI 4B2-75M22 |
| rated pOwer | 55kw |
| rated speed | 2400 r/min |
| dump height | 3500mm |
| dump distance | 980mm |
| min.turning radius | 2770mm |
| wheel base | 2450mm |
| wheeltrack | 1600mm |
| dimensions | 6100*1975*2795mm |
| tyre size | 20.5/70-16 |
Detail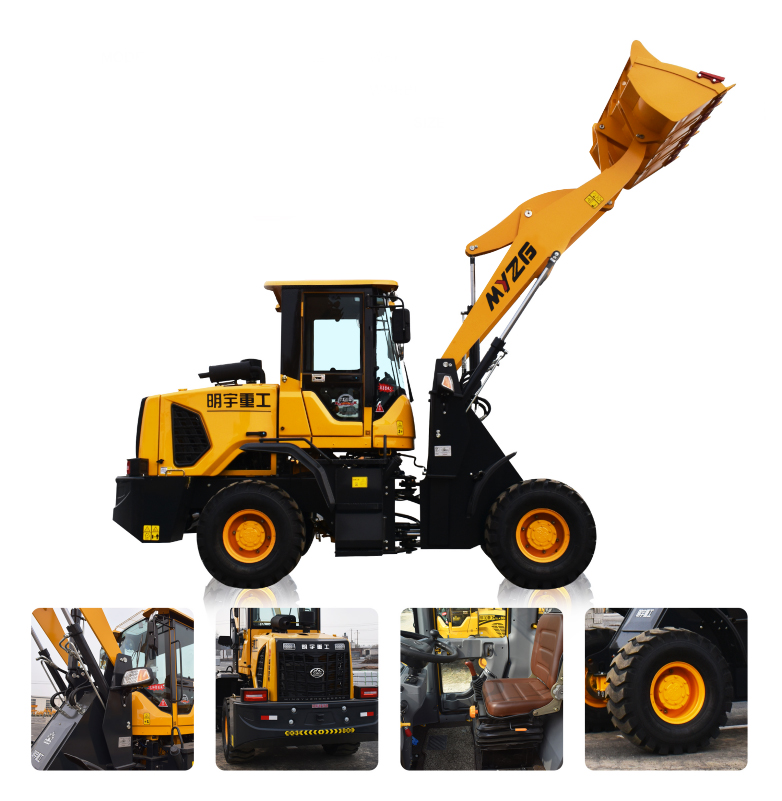 DIFFERENTIATED PRODUCTS
According to different applications, various attachments are for option, such as extra-large coal bucket, log fork, grain bucket and grass fork etc.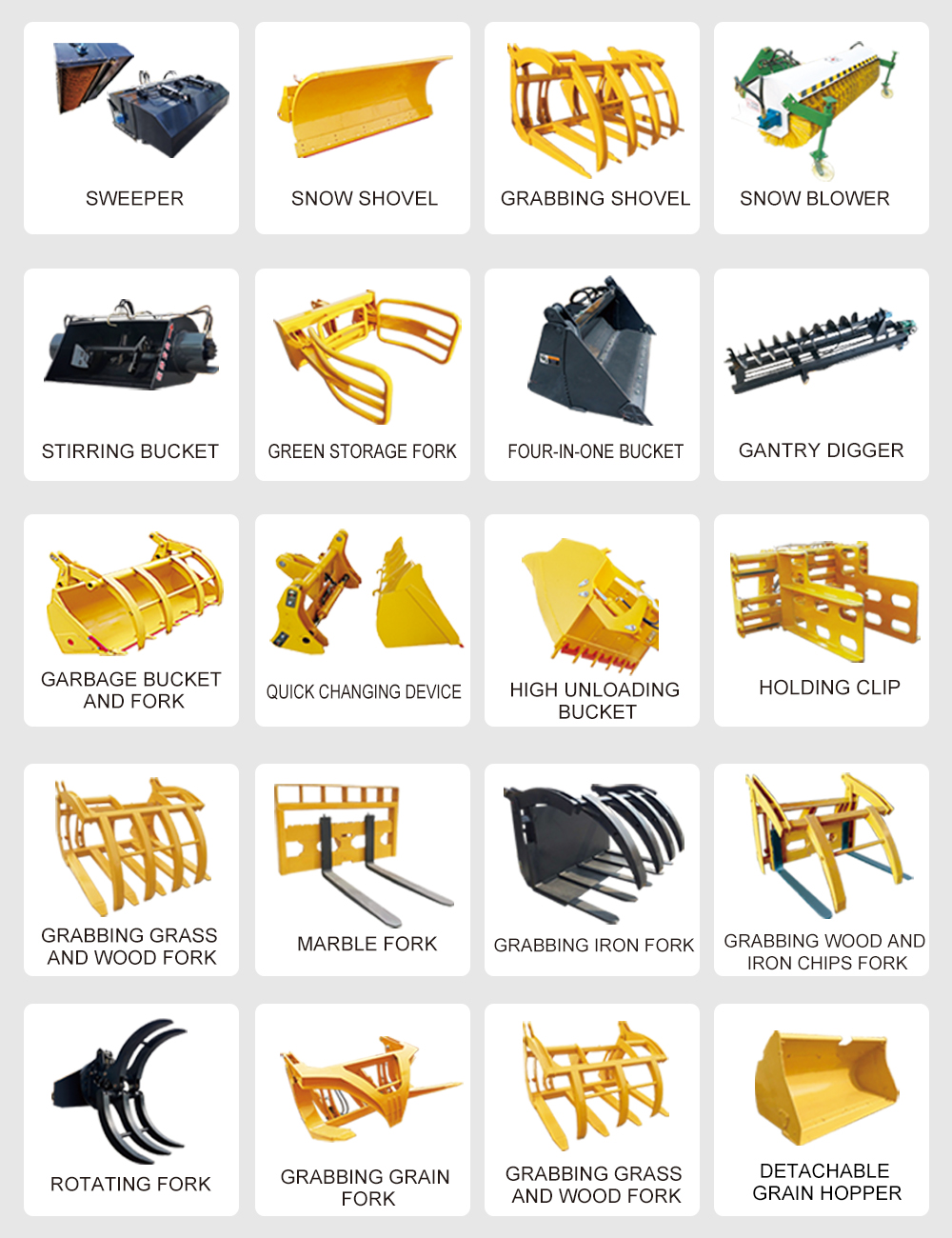 About us
MYZG machines are exported all over the world,about more than 130 countries.We use brand engine, the matching parts of the machine are easy to get,and the engine can be changed to many brand such as Quanchai,Yunnei, Huadong, Deutz,Huafeng,Huangdong,Cummins, Changchai, Xinchai,Yanmar, etc.
MYZG have perfect after-sales service,and provide one year warranty .Our price is more competitive and the good service well received by customers.
Every machine produced by Mingyu has to undergo several rigorous tests, and it can be finally delivered to customers only after all tests are completed and qualified.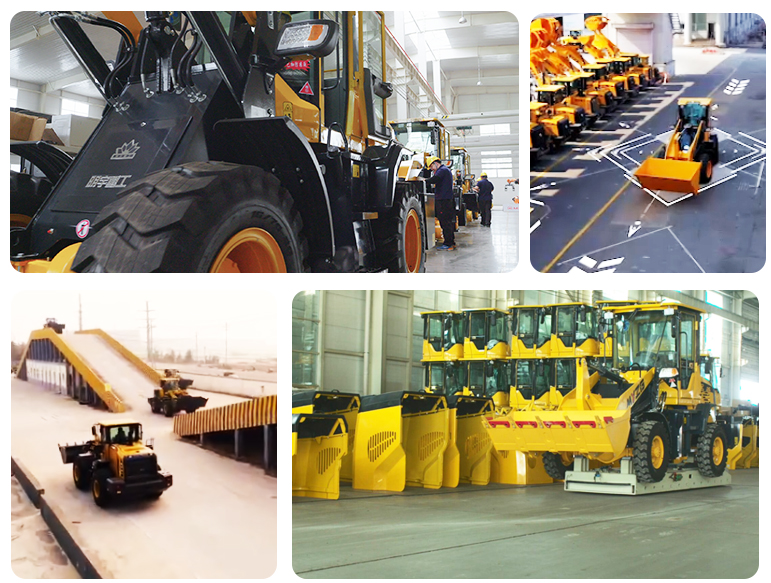 MYZG has 12 modern production workshops, with an annual production capacity of 80,000 units per workshop,more than 200 large and medium-sized advanced level equipment.We have advanced scientific research test facilities, intelligent inspection system.Automated and intelligent production, in order to build an industry digital factory.The whole production process is controlled by ERP system,MYZG machines are of excellent quality because we have very strict quality supervision and control.