THE STEERING OIL TUBE AND WIRE HARNESS ARE ARRANGED INDEPENDENTLY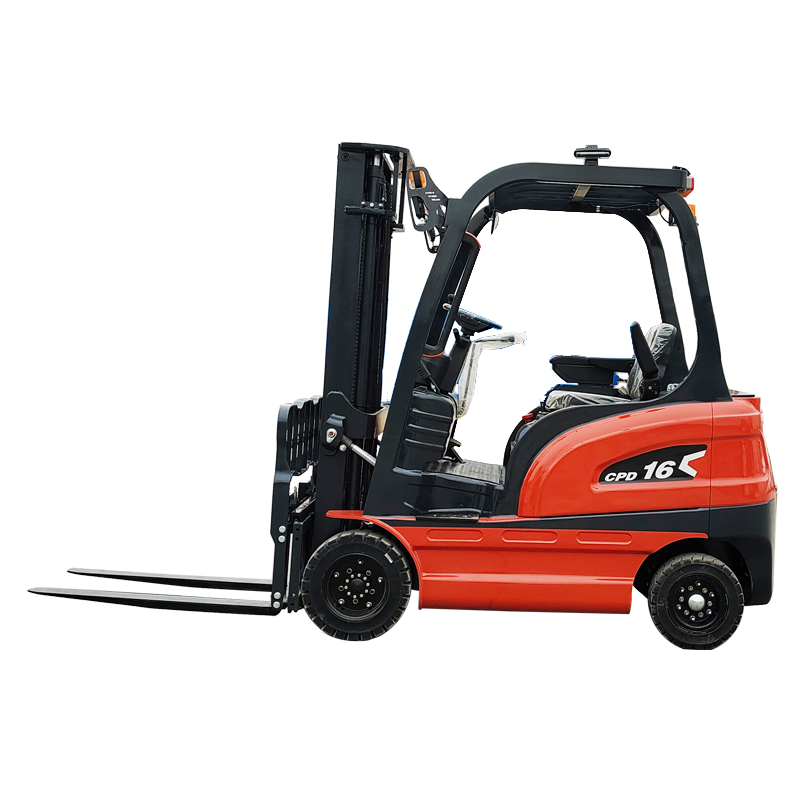 PRODUCT FEATURE

(1)Environment Friendliness

Zero emission ;Low noise;Free of heavy metals;No corrosion ;No acid mist volatilization .
(2)Maintenance Free
Unnecessary of fluid adding and dust proofing;Daily maintenance free ;Manual maintenance free .
(3)Long Service Life
Over 75% capacity reserved after 4000 shifts operation ;Longer service life than lean-acid battery in equal working condition ;5 years or ten thousand hours quality guarantee for high performance.
(4)High Efficiency and Energy Saving

2 hours charging meet 6-8 hours working demand ;High-energy density, self discharging rate lower than 1% per month, ;95% energy conversion rate,superior charging and discharging performance ;Flexible to charge,easy to operate,no impact on battery life;Unnecessary to change battery,cost saving.
(5)Suitable for working in both high and low environment
Lithium battery is better than lead-acid battery when working between -25℃and 55℃.
(6)High safety

According to the characteristics of industrial vehicles,it achieces safety protection design which includes lithium battery materials,battery core type,pack technique and system power management;"Multiple node safety closed circuit protection" realizing truck real time closed circuit protection in variable conditions ;" lock affirming" function during charging avoiding "hot connecting and disconnecting" operation effectively ;"whole system emergency button" to disconnect the truck control system and BMS power quickly ensuring truck safety
THE MAIN PARAMETER
Model
CPD16
Fork size
40X100X1070mm
load capacity
1600kg
Min ground clearance
110mm
wheel base
1500mm
turning radius
1860mm
Weight unladen

(including battery)
2200kg
Walking speed, full load/without load
10/12km/h
Driving wheel size (diameter x width)
18x7-10mm
Lifting speed, full load/without load
0.24/0.3m/s
Steering wheel size (diameter x width)
500-8mm
Declining speed, full load/without load
0.4/ 0.36m/s
The height of the mast after lowering
2130mm

Max degree of climbing

,

full load/without load

14/15%
Height of the top guard (carbin)
2050mm
Rated power of drive motor S2 60minute
5kW
Overall length
2150mm
Rated power of lifting motor S3 15%
5kW
Overall width
1100mm
Battery voltage
48V260Ah